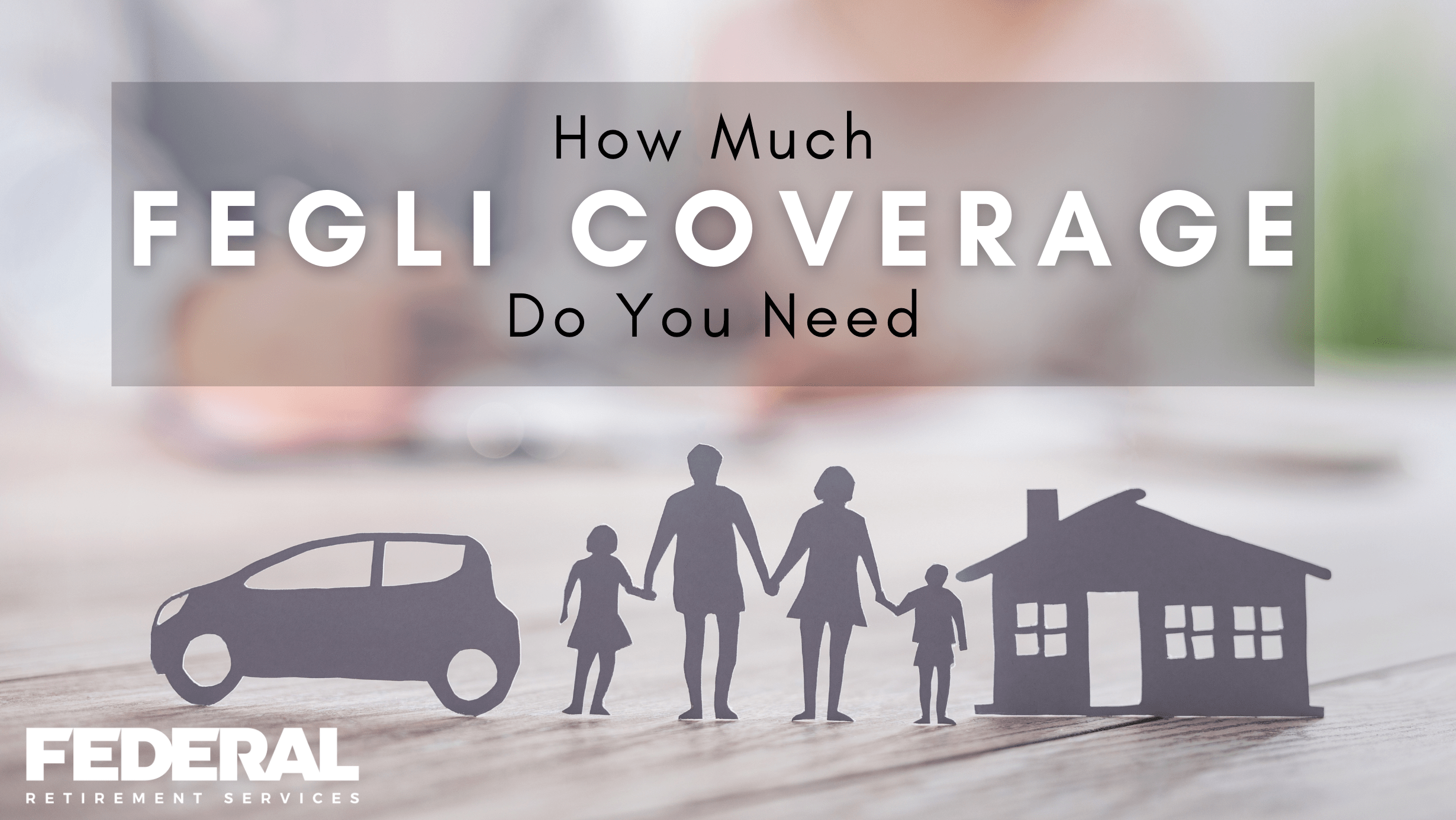 April 19, 2022
How Much FEGLI Coverage Do You Need?
Life insurance can be a tricky subject. For starters, no one likes to talk about it — after all, discussing your own death isn't exactly a fun conversation. Still, it's incredibly important to take the time to figure out how much your family could lose if you died unexpectedly — and then take steps to get the right life insurance coverage to protect them.
As a federal employee, you've got some great options for life insurance as part of your benefits package. The Federal Employees' Group Life Insurance (FEGLI) Program covers about 4 million people and the government picks up a third of the tab for Basic coverage, making it a great financial deal. 
But is the Basic plan enough? Here's what you need to know to make sure your family is protected.
FEGLI Basics and Options 
Nearly all federal employees are eligible for FEGLI coverage, and you are automatically enrolled in the Basic plan when you are hired. That means that your cost comes out of your paycheck, and you probably won't even notice.
Basic FEGLI coverage will pay your designated beneficiary one full year's salary plus $2,000 when you die. However, there is an extra benefit for younger employees. If you are age 35 or under at the time of your death, the FEGLI benefit is 200% of your annual salary. Between the ages of 35 and 45, this extra benefit decreases by 10% each year until it disappears at age 45. At that time, you're back to the standard benefit of 100% of your salary.
If you'd like to provide more for your family, there are three optional FEGLI plans to consider:
Option A:

Pays out an additional $10,000 upon your death.

Option B:

Pays out an additional multiple of your annual salary. You can choose coverage from 1 to 5 times your annual income. 

Option C:

Pays out up to $25,000 for the death of a spouse and up to $12,500 for the death of a child if you choose to cover immediate family members.
It's important to note that you'll be paying the full premium for any additional coverage you choose: the government doesn't subsidize FEGLI options, only the basic coverage.
The cost of optional coverage also rises as you get older. By the time you are in your 60s, the premium will be more than 10 times what you paid when you were 30, so it's a good idea to review your financial plan regularly to make sure you aren't paying for coverage you no longer need as you get older.
How Much Life Insurance Do You Need? 
This is a highly personal question, and a tailored answer will depend on many factors, including your age, your assets, the size of your family, whether you're their primary source of income, and more. But in general, you can get a sense of your family's needs by looking at your annual income and expenses.
For starters, how much money would your family lose if you died, and how many years of replacement income would they need? One easy calculation is to take your annual income and multiply it by the years you have until retirement. This amount would provide your surviving family members the money you would have provided until you stopped working.
But this might be more money than your family actually needs. If your house is paid off, you have no debt, and your spouse is working full time, full income replacement probably isn't necessary. So as you fine-tune your number, consider how much your family may require. You can get an idea based on your annual spending right now, but make sure to consider additional expenses such as:
Childcare costs

College costs

Mortgage payoff costs

Consumer debt

Funeral costs

Health insurance costs (if your family loses coverage when you die)
Once you have a good idea of how much your family would need to survive without your income, you'll need to decide how long they'll need any replacement income to last. If you have young children, you'll want to multiply their annual "need number" by as many years as your children will need support. For most people, that's until they graduate from college at age 22 or so.
How to Get Help When You Need It
If this feels overwhelming, you're not alone! It can be very challenging to estimate your family's need when so many unknowns will affect the equation. Fortunately, a life insurance calculator can help take some of the guesswork out of your calculations and give you a better sense of the right amount of coverage for your family. It's also a great way to fine-tune your coverage after major life events and as your needs change based on age.
When you begin to run the numbers, one thing is clear: most people will need more than just FEGLI Basic coverage to help their loved one through a difficult time. One year's salary may simply not be enough. If that's the case for you, explore your FEGLI options and comparison shop private rates as well. 
Finally, if you need additional help deciding what coverage is right for you, please get in touch. Life insurance is just one part of a comprehensive financial plan, and we're here to help make sure you're on the right track for a good life and a great retirement. Contact us for more help navigating your federal benefits today.